Reimagining Mitsouko perfume by Guerlain. Mitsouko was released in 1919 and got it's name from the novel "La Bataille", where the main character Mitsouko awaits to see if her husband or lover returns from the war. Described only in the relation to men, I wanted to give Mitsouko a room of her own. Who would she be today, 100 years later? She couldn't possibly still be a woman waiting for a man.

Packaging design (bottle and box), film, photography and hand-made typography.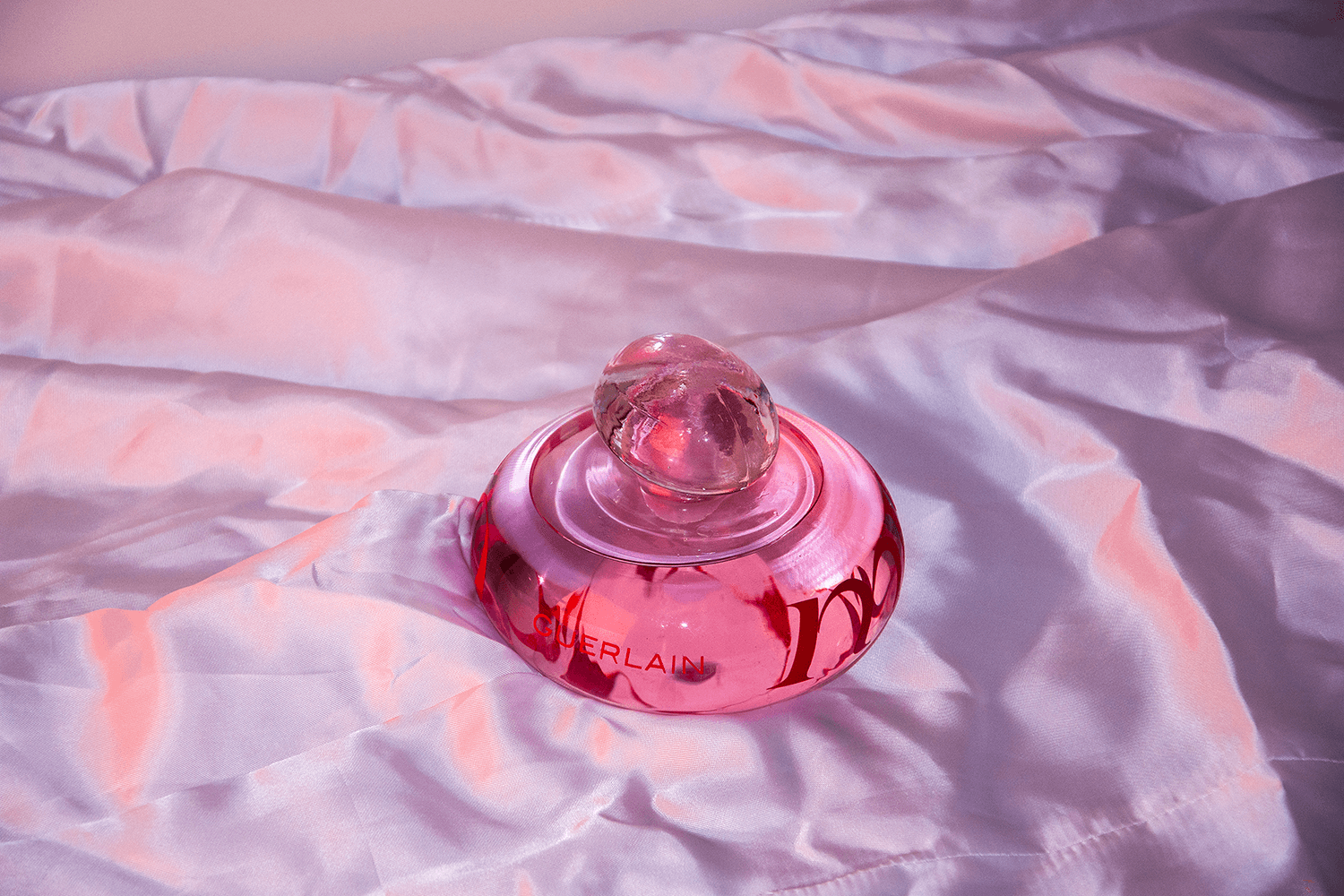 Glass bottle composed by a small vase and a vintage stopper.
The set design is inspired by the scent itself. Known for it's synthetic peach note over an abstract, woody citrus base – it is a soft, warm scent with a sharp edge to it. The kind of scent that wraps around you and makes you feel safe.
Inside of the packaging, the bottle fills up a tiny room, a personal space only visible to the person opening the box. As a contrast to the cold blue outside, the inside of the packaging is printed in a warm red - a safe space where you feel like home.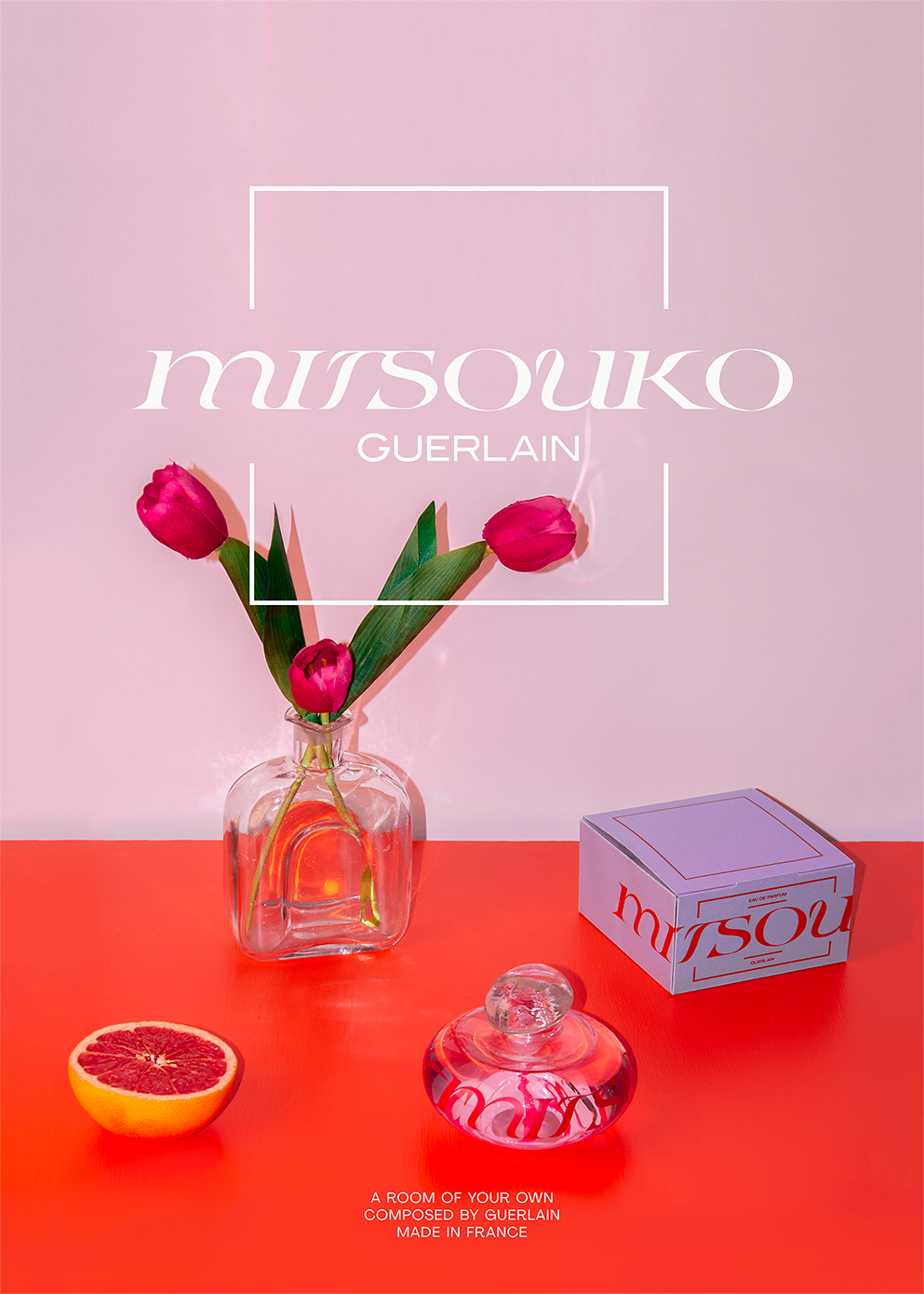 The typeface that I created is inspired by the original packaging's Jugend-style font. Similar to the scent it's got a soft inner with a sharp edge. I made it wrap around the packaging and bottle to create a sense of space.